Classic songs of many genres and eras performed live from an extensive repertoire of around 160 songs. Song lists handed out to audience for requesting. Could be thought of as a 'live human jukebox'! All these songs are performed completely LIVE (using guitar or stage piano) from memory, without lyrics or music sheets. Please click here for more information about my background in singing.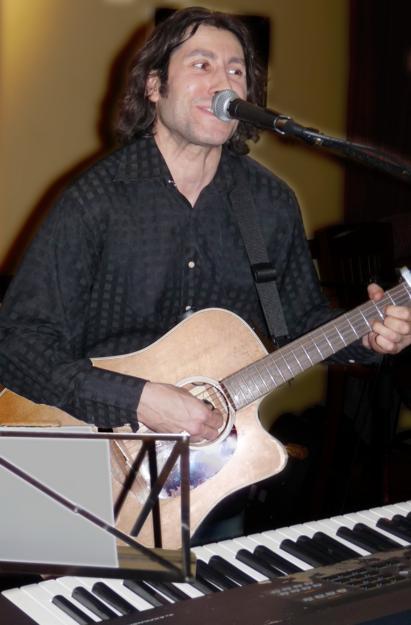 Please note that I do not use backing tracks, so if your venue is one where the usual acts do, I may not be the right choice. However, I have performed at various social clubs with considerable success, where the audience seemed to really appreciate hearing something quite different from what they were used to!
Typical venues: pubs, bars, restaurants, hotels, village halls, private houses, marquees and social clubs.
Typical events: live music pub evenings, parties, folk clubs, wedding ceremonies/breakfasts and corporate functions.
Please click on the headphone link to hear some recordings: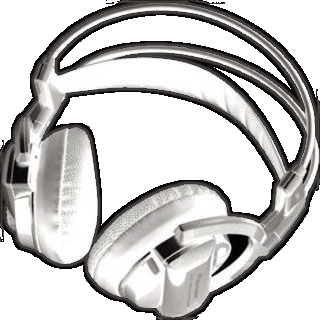 For bookings, enquiries or a no-obligation quote please click here.
The full list of my song repertoire shown below can be downloaded as a single 2-page PDF (Adobe reader) document by clicking here.
Complete cover list
Adele -

Make you feel my love
The one and only
Someone like you





Air Supply -

All out of love



The Beatles -

Across the universe
A day in the life
All you need is love
Eleanor Rigby
Help
Here comes the sun
Hey Jude
Hey you've got to hide
If I fell
I saw her standing there
Lady Madonna
Let it be
The long and winding road
Norwegian Wood
Nowhere man
Something in the way
Strawberry fields
Things we said today
Ticket to ride
We can work it out
With a little help
Within you without you
Yesterday





Michael Ball -

Love changes everything



James Blunt -

Goodbye my lover



Jeff Buckley -

Lover you should have come over (Jamie Cullum version)



David Bowie -

Kooks
Space oddity
Starman



The Cars -

Drive



Johnny Cash -

Ring of Fire



Tracey Chapman -

Fast car



Eric Clapton -

Layla
Lonely stranger
Tears in Heaven
Wonderful tonight





Coldplay -

Fix you
The scientist
Till kingdom come
Trouble





Phil Collins -

Against all odds
Another day in paradise





The Commitments -

At the dark end of the street
Midnight hour





Jamie Cullum -

All at sea
High and Dry
Lover you should have come over (Jeff Buckley)
Photograph
What a difference a day made





Crowded House -

Better be home soon
Fall at your feet
Four seasons in one day
Weather with you





Del Amitri -

Nothing ever happens



John Denver -

Annie's song



Bob Dylan -

Blowin' in the wind
Hey Mr Tambourine man
Knockin' on Heaven's door





The Eagles -

Desperado
Hotel California





Extreme -

More than words



Newton Faulkner -

Dream catch me



Gerry and the Pacemakers -

You'll never walk alone



David Gray -

Babylon



Green Day -

When September ends



Guns 'n' Roses -

Patience
Sweet child o' mine





Nick Harper -

The Tyger



George Harrison -

My sweet Lord
While my guitar gently weeps





Steve Harley and Cockney Rebel -

Come up and see me



The Hollies -

He ain't heavy, he's my brother



Billy Joel -

Always a woman
Just the way you are
Piano man





Elton John -

Can you feel the love tonight?
Rocket man
Your song





Jack Johnson -

Sitting, waiting, wishing



Journey -

Don't stop believing



Gary Jules -

Mad world



Ronan Keating -

You say it best



Ben E King -

Stand by me



The Kinks -

Lazing on a sunny afternoon



Cyndi Lauper -

Time after time
True colours





John Lennon -

Imagine
Working class hero





Lindisfarne -

Meet me on the corner



Lynyrd Skynyrd -

Freebird



Don Maclean -

American pie



Bob Marley -

One love (people get ready)
No woman no cry
Three little birds





Jason Mraz -

I'm yours
I won't give up





Ralph McTell -

Streets of London



Guy Mitchell -

Singin' the blues



The Monkees -

I'm a believer



James Morrison -

I won't let you go



Van Morrison -

Brown eyed girl
Moondance





Johnny Nash -

I can see clearly now



Nickelback -

This is how you remind me



Nilsson -

Everybody's talkin'



Nirvana -

Come as you are



Oasis -

Don't look back in anger
Wonderwall





Pink Floyd -

Another brick in the wall
Wish you were here





Elvis Presley -

Always on my mind
I can't help falling in love with you
Suspicious minds





Pretenders -

I'll stand by you



The Police -

Every breath you take



Cole Porter -

I get no kick from Champagne



Otis Redding -

Sittin' on the dock of a bay



R.E.M. -

Everybody hurts
The one I love





Lou Reed -

Perfect day



Righteous Brothers -

Unchained melody



Rolling Stones -

All over now



The Script -

The man who can't be moved



Semisonic -

Closing time
Secret smile





Simon & Garfunkel -

Bridge over troubled water



Rod Stewart -

I don't wanna talk about it



Snow Patrol -

Chasing cars
Run





Stereophonics -

I'm just looking



The Troggs/Wet wet wet -

Love is all around



Travis -

Turn
Why does it always rain on me?





U2 -

All I want is you
Stuck in a moment
With or without you





The Verve -

Lucky man
The drugs don't work





Paul Weller -

Country
Wild wood
You do something to me





West Life -

You raise me up



Bill Withers -

Lean on me



Neil Young -

Harvest
Heart of gold
Old man
Out on the weekend
The needle and the damage





IRISH and IRISH 'STYLE' SONGS

Black velvet band
Dirty old town
Fiddlers green
Fields of Athenry
Irish Rover
The town I loved so well
Whiskey in the jar
Wild Rover